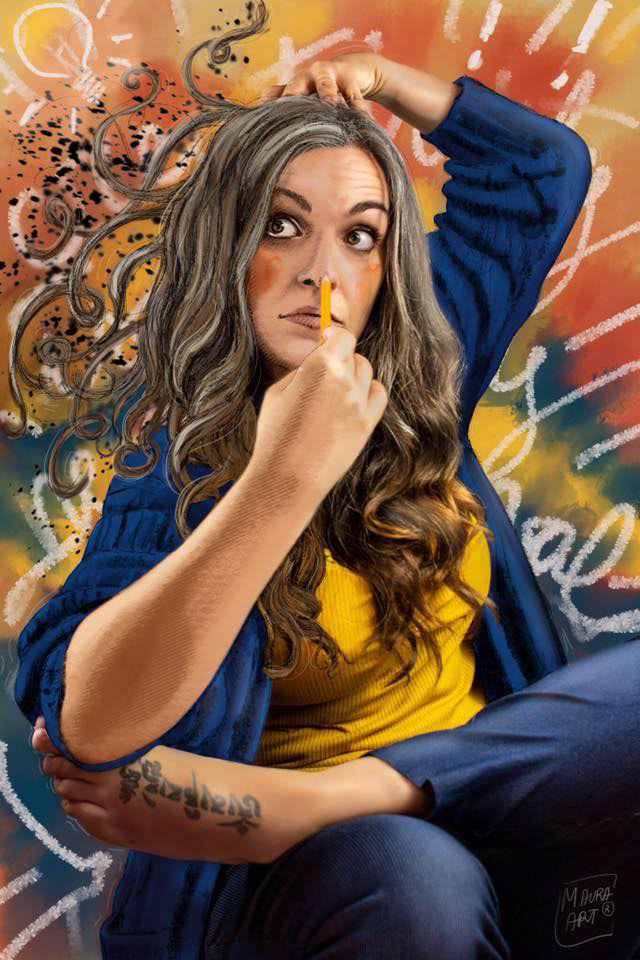 "Painting a face is like pointing a microscope to the soul. The goal is to catch a glimpse of what's inside and try to represent it on a canvas. Especially with women, I want them to see their inside beauty and wear it with pride."
I was born and raised in Italy  where, after pursuing an education in liberal arts, I then  followed my natural interest in human nature and obtained a degree in psychology. 
I've always been interested in art and music and performed for years as a singer and drew on various sketch books since childhood.
After moving to the United States in 2017, in my effort to understand and immerse myself into the new culture I inevitably ended up reflecting on the differences and similarities of both cultures.  One thing in particular caught my attention: the role of women in society, how they are perceived, and how they perceived themselves.
Women in life, as well as in art, have often being over-sexualized  and held to impossible standards that brought them to become their own worst critics in a self-feeding vicious cycle .  I think we deserve better. Women of all ages, religions, sizes, races, and walks of life are powerful creatures. That's why women are the focal point of my artworks and on my canvas they become  the woman who stood up for her beliefs against injustice, the acrobat that challenged her body to defeat gravity, the woman proud of her heritage despite the prejudice, and many more. 
We are all different and it's our diversity that enrich us and makes us better.